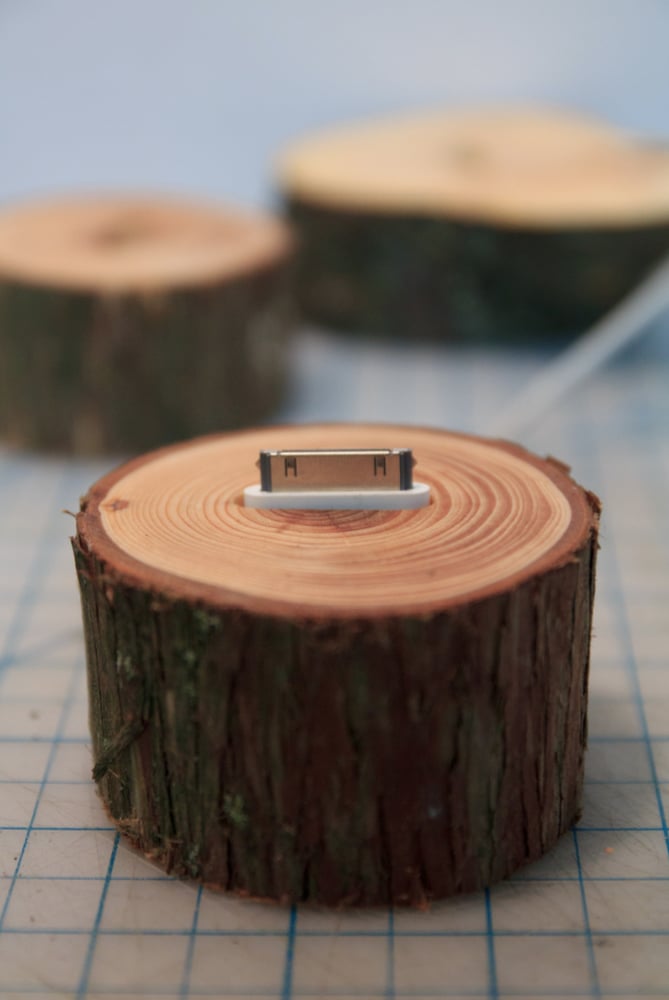 iStump, sold to benefit the victims of Hurricane Sandy 1of 30
$

15.00

/ Sold Out
---
All of the proceeds of the sales on every item in this store go to benefit the victims of Hurricane Sandy through charity.
iStump is a very simple, hand made iPhone dock solution, made out of wood that fell during Hurricane Sandy in New York.
Artists Nick Fournier and Chris Zeppieri collected wood after the hurricane and used it to make these items.
You provide your own usb charging cable. Simply run the cable through from the top of the stump, position the logo facing outward, and run the cable out through the cable guide in the bottom of the stump.
If you would like to pick up your iStump at our Sea Cliff, NY workshop, please enter code LOCAL at checkout, this will take off the shipping charges.
A note:
This item is hand made, there is a limited amount of 30 iStumps available at this time. The wood used fell recently, and may not be 100% dry. Cracking or swelling can occur, unfortunately it is unavoidable. If this product was being sold to benefit our wallets, this would be a serious issue, but because the money is going to charity we hope that the potential failure of this product over time, is realized and acceptable.